LIBRARY WINES
---
Enjoy a chance to purchase these very rare and limited releases from our library.
Available only online and as a Special Offer!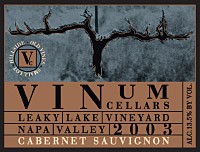 Elegant and profound nose of Black Cherry Liquor, Incense, Rosehips, Dark Chocolate, Leather and hard Spices. Ripe and supple palate with layers of Chocolate-Covered Cherries, Blackberries, Currants, Sweet Vanilla, Sandalwood and Canela.
In Stock
JOIN OUR WINE CLUB and receive FREE SHIPPING on your first installment!
---
TRY A 12 BOTTLE CASE OR A 6 PACK OF OUR MIXED SAMPLER!
A great way to get an introduction to our product line, and receive 10% discount!
---
2009 THE SCRAPPER
CABERNET FRANC
GOLD MEDAL, Cincinnati Wine Competition, March, 2013
2007 THE SCRAPPER
CABERNET FRANC
Wine Enthusiast Magazine, April, 2011
92 Points
"A 100%-Cabernet Franc from mountainous El Dorado County! This wine's crazy good with tons of varietal character — woodsy tannins, touch of green pepper, vials of violets — that's also packed with plenty of great plum, cassis and savory notes of leather and mocha, all in a memorable package. With plenty of grip and acid, enjoyed over a meal, it gets better by the minute and has the depth to age 5 - 10 years, too." - V.B.
2006 THE SCRAPPER
CABERNET FRANC
The Tasting Panel, June, 2011
90 Points
"Smooth and silky with plum, spice and hints of smoke and mocha; sipple, dense and balanced with good length" - Anthony Dias Blue
---
mailing list sign-up
---