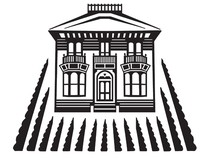 Vinum Cellars
CELEBRATING 25+ YEARS OF CRAFTSMANSHIP
Vinum Cellars specializes in world-class wines made not just by hand, but with heart.
As a steadfast advocates of sustainable practices, we collaborate exclusively with farmers who follow sustainable farming methods, ensuring that the vineyards yield the finest fruit through environmentally conscious techniques.
The result is a portfolio of exquisite, eco-friendly wines that not only please the palate but also exemplify our unwavering passion for the art of winemaking and the well-being of our planet.
We invite you to visit our Tasting Room and meet the winemakers Richard Bruno and Chris Condos in person.