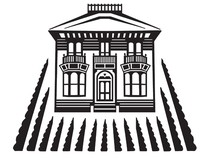 Vinum Cellars
CELEBRATING 25+ YEARS OF CRAFTSMANSHIP
Vinum Cellars is a California winery producing World Class wines in the Napa Valley since 1997.
Founded by Richard Bruno and Chris Condos, our wines are made by hand and with heart.
Vinum Cellars is an environmentally conscious winery and works exclusively with experienced grape growers to develop the best fruit in the vineyard using sustainable methods and create Eco-Friendly products.
Most of our growers farm organically (though not certified), but all are certified sustainable.