Napa Valley:
Longhorn Ridge Vineyard, Estate Grown
Hoffman Block – Cabernet Sauvignon
Rosemary's Block – Merlot
Sam's Block – Cabernet Sauvignon
Anya's Block – Cabernet Franc
---
---
Longhorn Ridge Vineyard is located in the eastern hills of the Napa Valley on Monticello Road exactly 606 yards from the Atlas Peak AVA and very near Pahlmeyer's Waters Ranch. Vinum Cellars has made wine from these grapes since 2006 and it is now estate owned as it was purchased by Vinum Co-founder Richard Bruno and vintner friend and mentor Sam Balakian. Vinum Cellars produces Estate Cabernet Sauvignon under the Hoffman Block designation and plans to use developing vineyard designates to make single vineyard Merlot, Cabernet Franc and possibly a Bordeaux blend from these blocks. Stay tuned.
This wine is made from Cabernet Sauvignon grapes grown on the original 8 acre hillside block called Hoffman. The vineyard is riddled with granite deposits and volcanic soil known for low yielding, small berried clusters ideal for producing wines of maximum concentration.
This dry-farmed vineyard is organically farmed without the use of pesticides or harmful sprays such as Round-up. Organic Certification is targeted for 2024-5
---
Harvest 2023 completed October 7th and 8th.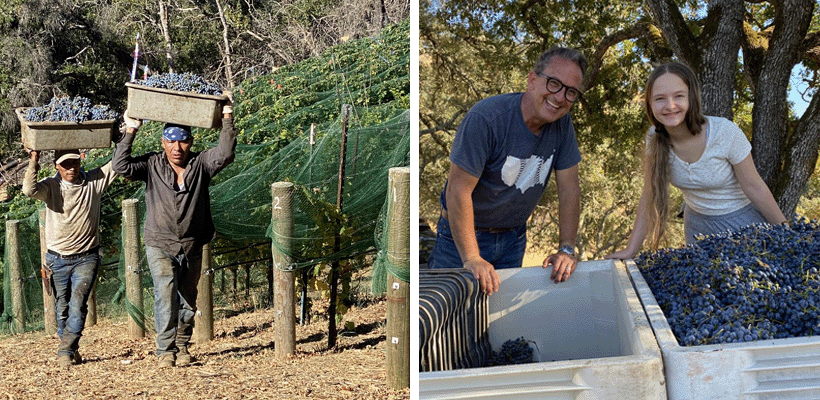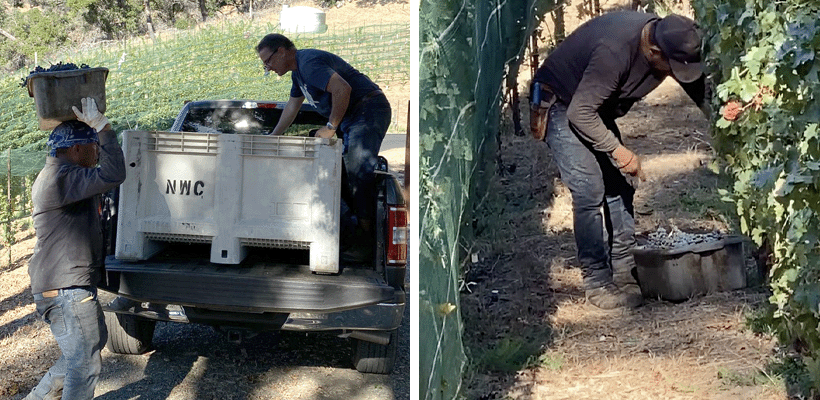 ---
Longhorn Ridge Vineyard February 17th, 2023. A rare weather event in Northern California.